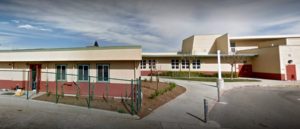 Starting in 2009, Construction Unltd Inc. is committed to giving back to the community.
We do help and complete repairs to low-income homes within our community because together we can.
Testimonials
Mr. Hoenig executed a construction project at Glen View Elementary School in the year 2010-2011. The project consisted of gutting and replacing the floors and walls of two of our student bathrooms. Mr. Hoenig generously offered to complete the work free of charge! He and his crew tiled the floors and walls and even made improvements in the plumbing and ventilation. This was an amazing gift as with a limited school budget, we could not have afforded to pay to get this work done.

He along with a couple of other volunteers completed the work in a timely and professional manner. All of this was done on their own time, weekends and after long days at their fulltime jobs. Their work was high quality and continues to be a source of pride for our campus. As principal of this school, I will forever be grateful for the kindness and generosity given to our children by Mr. Hoenig and his team.

He demonstrated that he is a man of commitment, leadership, and generosity with a sense of responsibility for children and the community. I respectfully recommend that he be afforded the opportunity to continue to serve our community.